High Powered, High End Bass Cabinets, Stereo Valve Pre-Amp
& Hi Fi Studio Monitors
---
Wayne Jones AUDIO – Endorsees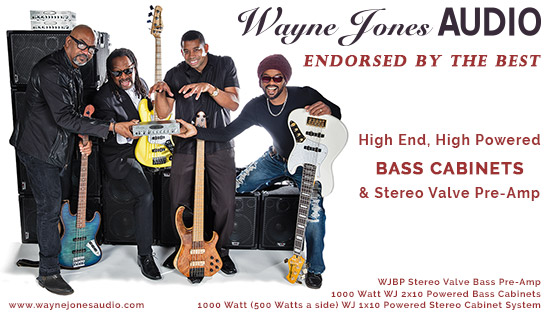 ---
One of the highest regarded upright bass players in the world
Scott Colley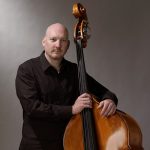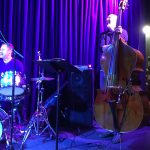 Scott Colley, the bassist of choice for such jazz legends as Herbie Hancock, Jim Hall, Andrew Hill, and Michael Brecker. His remarkably empathetic skills, strong melodic sense and improvisational abilities have served him well in groups led by colleagues Chris Potter, Adam Rogers, Brian Blade, David Binney, and Kenny Werner. But it is as a composer and bandleader in his own right that Colley has flourished in recent years, as evidenced by a string of recordings, beginning with his 1996 debut Portable Universe, (Freelance) and continuing with 1997's This Place (SteepleChase), 1998's Subliminal (Criss Cross), 2000's The Magic Line (Arabesque) 2002's Initial Wisdom (Palmetto), 2007's Architect of the Silent Moment (CAM jazz), and the 2010-release, Empire (CAM jazz).
Appearing on more than 200 albums to date. He has worked with a variety of musicians from guitarists Bill Frisell, Pat Metheny and Adam Rogers; saxophonists Michael Brecker, Chris Potter and Clifford Jordan; pianists Herbie Hancock, Kenny Werner, Edward Simon; and drummers Brian Blade, Antonio Sanchez, Bill Stewart and Roy Haynes. Read more at www.scottcolley.com ➤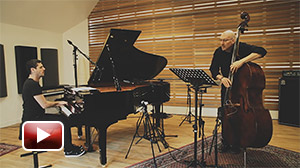 More Performance Videos
Scott will be using a WJ 1×10's pair, 1000 Watts with Pre-Amp
WJ 1×10's Stereo/Mono 500 Watts per side
WJBP Stereo Valve Bass Guitar Pre-Amp
Wayne Jones AUDIO Shop
Scott has just recorded a new CD "Current". This has been a fan funded project
Please join the New Fan-Funded Project on Artistshare available Now!
http://www.scottcolley.com
Recordings for Purchase
---
Pieces Of A Dream, Secret Society
David Dyson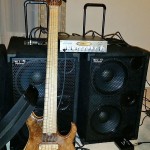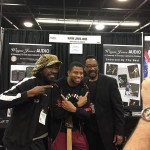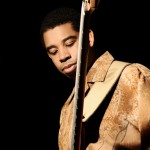 Wayne Jones AUDIO is proud to announce our latest endorsee, David Dyson.
Along with his own writing & recording, being a sought after arranger, producer and director, David regularly performs with Pieces Of A Dream and Secret Society while also being in constant demand as a session player.
David, a Berklee College of Music graduate, has based with Gerald Albright, Philip Bailey, Walter Beasley, Rick Braun, Jonathan Butler, Dennis Chambers, Candy Dulfer, Debbie Gibson, Walter Hawkins, Norman Hutchins, Michael Franks, Bob James, Bobby Lyle, Wynton Marsailis, Doc Powell, Dianne Reeves, Najee, Maysa, New Kids On The Block just to name a few.
www.daviddysonbass.com
www.piecesofadream.net
www.secretsocietylive.com
---
Usher, Will I Am, Black Eyed Peas & Eminem
André Bowman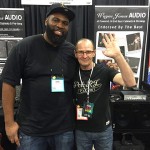 I'm very happy to announce my latest endorsee, André Bowman. André is currently playing bass with Usher. He also plays with Will I Am, Black Eyed Peas.
"Dré has established himself as a well-recognized, multi-talented bassist, producer and songwriter. His musical journey started at the early of age 7, leading him to influences such as Jaco Pastorius, Marcus Miller, Verdine White and Louis Johnson. In 1995, Dré enrolled at the prestigious Berklee College of Music to study music synthesis, production and engineering. During his time at Berklee, Dré honed his skills not only as a performer, but also as a producer, programmer and sound designer."
"Dré has toured and performed live as the bassist, programmer and/or music director for a wide array of major recording artists including Grammy Award-winning artists Usher, will.i.am, Chris Brown and India.Arie, Grammy-nominated gospel artist Kim Burell, Juno Award-winning Canadian artist Jully Black and R&B superstars Johnny Gill, Ralph Tresvant and Bobby Brown as the Heads of State. He has also had the pleasure to share the stage with iconic artists such as James Brown, Stevie Wonder, Chaka Khan, George Clinton, Sheila E., George Duke, Jennifer Holliday, Faith Hill, Jay-Z and John Legend. As a session musician, Dré's album credits include Grammy Award-winning artists: Jennifer Holiday, Beyoncé, India.Arie, Mary J. Blige, Jamie Foxx, Usher, and Black Eyed Peas."  Read more at www.drebowman.com ➤
---
André Berry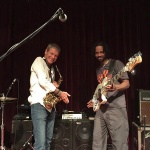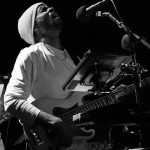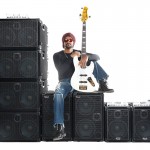 Click images for large view"When you get behind the wheel of a Ferrari and step on the gas, you quickly realize what you've been missing out on… So it is with Wayne Jones Amps. I couldn't believe how much beef and clarity I'd had been missing out on…
These amps are just light years beyond what anyone else is doing!"
Andre has toured/recorded/performed with the following: David Sanborn, The Brothers Johnson (Subbing For Louis Johnson), Peter White, Rick Braun, George Duke, Jeff Golub, Wayman Tisdale, Dave Koz, Jonathan Butler, Warren Hill, Earl Klugh, Jeffrey Osbourne, Tom Scott, Keiko Matsui, Mindi Abair, Sheila E., Chris Standring… See more from this astounding list ➤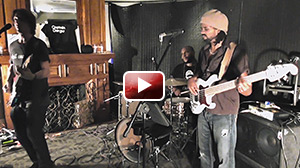 "Music is a wonderful, hopefully uplifting, healing thing. The right song can give you hope, faith, insight, affirmation and countless other adjectives I could give, that really I think are all part of the word inspiration."
www.andreberry.net
www.cdbaby.com/Artist/AndreBerry
---
Pleasure
Nate Phillips ( Nathaniel Phillips)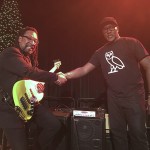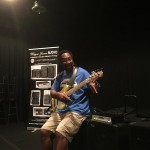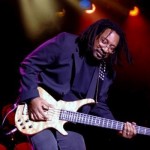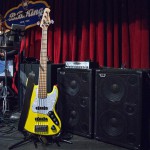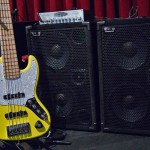 "The Boldest Sounding Bass Amp On The Planet! The Wayne Jones System is here for those of us that demand our live bass sound to be equal in quality to what we hear in a high end studio. Accept no Substitutes, this is the real deal"
Nate's amazing career includes producer and song writer for many acts including Pleasure, Shades Of Soul, The Dazz Band, George Clinton, Richard Elliot, Rick Braun, Tower Of Power and others.
His Credits include: Art Blakely,  Billy Cobham,  Bob James,  Bobby Caldwell,  Bobby Lyle,  Brian Culbertson,  Charlie Wilson,  Chico Hamilton,  Chris Botti,  Cool'R, Con Funk shun, Curtis Salgado, David Sanborn,  En-vogue, Esther Phillips,  Everett Harp,  Freddie Hubbard,  Gabor Szabo,  George Benson,  George Clinton,  George Duke,  Gerald Albright,  Grover Washington,  Harvey Mason,  Herb Alpert, Hubert Laws, Jeff Golub, Jeff Lobber,  Jeffery Osborne,  Jody Whatley,  Joe Henderson,  Joe Sample, Joey Defrancesco, Jonathan Butler,  Kirk Whalum,  Lela Hathaway,  Lenny Williams,  Lionel Hampton, Livin' Out Loud,  Marcus Miller,  Narada Walden,  Norman Brown,  Patrice Rusher,  Patty Austin,  Peabo Bryson,  Peter White,  Philippe Saisse,  Regina Belle,  Richard Elliot,  Rick Braun,  Ronnie Laws,  Roy Ayers, Side Effect, SOS Band, Stevie Wonder,  Swing Out Sister,  The Barclays, The Crusaders,  The Dazz Band,  Toni Braxton,  Waxman Tisdale,  Wayne Henderson, Wilton Felder. 
Pleasure : Soul/R&B Jazz-Funk Group – Facebook
---
The Mark Peterson Quintet
Mark Peterson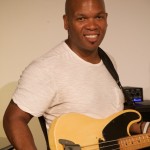 Mark Peterson (long standing endorsee of Wayne Jones AUDIO products since 2001) is a musical director, world class bassist, composer and arranger. He has performed worldwide with chart topping vocalists, for heads of state, royalty, music and film industry icons, including: President Obama's 1st Inaugural Ball, Danny Glover/Harlem Arts, Shakira, Cassandra Wilson*, Gerald Albright, Jeff Kashiwa, Cheb Tati/Cheb Khaled, Clark Terry, Cirque du Soleil, Jason Robert Brown, Joan Baez, DeeDee Bridgewater, Ornette Coleman, James "Blood" Ulmer**, Nick Cave, The BET Awards, Mavis Staples/The Staples Singers, The U.S. Department of State Ambassadors Program, New York Intellectual Property Law Association's Annual Dinner in Honor of the Federal Judiciary, Aida, Oliver Lake, Tokyo String Quartet, David Sanborn, Imelda Staunton, The Rachel Ray Show, Emeril Live w/Doc Gibbs, Melissa Errico, Mary Black, The Dubliners, Linda Twine, Hezekiah Walker, Lou Meyer (The Cosby Show), Lizz Wright, Gloria Gaynor, Ben E. King, Little Anthony and the Imperials, Lyle Lovett, Maxime LeForrestier, Jean-Paul Bourelly, Shelby Lynne

*"New Moon Daughter," Grammy Award for Best Jazz Vocal; "Belly of the Sun," Grammy nomination.
**"Memphis Blood – The Sun Sessions," Grammy nomination for Best Blues Performance.
+NAACP Image Award, Outstanding Documentary – Theatrical
Mark's bass prowess and arrangements can be heard on motion picture/documentary soundtracks, such as: "What We Fish For" (chief composer), "Mr. 3000" starring comedian Bernie Mac, "As Goes Janesville", "Free Angela and All Political Prisoners+", "Through the Lens Darkly"
Recently, Mark composed the score for the Ted Caplow ecological documentary film, "What we fish for." His band, The Mark Peterson Quintet, has opened for saxophonist David Sanborn and vocalist DeeDee Bridgewater. His CD, "The Blue Room," received strong support from national and international smooth jazz radio stations.
A graduate of the prestigious St. Louis University, Mark received a bachelors degree in psychology, with minors in French and music performance. He was a classical bass student of the late Henry Loew, principal bassist of the St. Louis Symphony and jazz bassists Stanley Clark. He resides in Los Angeles and New Jersey. He is a member of the NJ Film Commission, NJPAC, Sponsor member of the Montclair Film Society, The Society of Composers and Lyricists and the Musicians Union Local 802.
The Blue Room by Mark Peterson, available at cdbaby
www.markpetersonmusic.com
---
Paul Adamy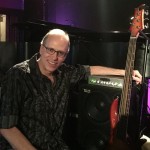 "Wayne Jones Audio is all you need to know when it comes to bass amplification. His gear is simply the best. No matter what style of music you play or what type of bass you play, the sound of your instrument comes through loud & clear!"
Paul has a long & varied career based in New York City. He has had the pleasure of recording & performing with a wide variety of artists including Carly Simon, The NY Philharmonic, Gladys Knight, Ne-Yo, Jennifer Love-Hewitt, Michael Bolton, Liza Minelli, Melissa Etheridge, Art Garfunkel, Chris Botti, Trey Songz, Paul Winter Consort, Marvin Hamlisch, Clay Aiken & Dave Weckl among many others. His credits also include TV, film, jingles and a 14 year run as the bassist for Broadway's "Mamma Mia". He is a proud endorser of Wayne Jones' extraordinary bass cabs & preamps.
Paul Adamy – check Paul's website to see the amazing list of sessions and bands he has worked with!
www.pauladamy.com
---
Tim George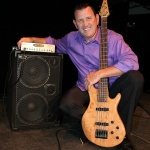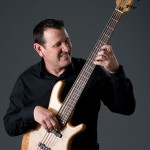 "Very honored, humbled,and happy to be an official endorsee of Wayne Jones Audio designed by Australian bassist Wayne Jones. It some of the best bass gear I have ever played through from the WJ Pre amp to the many lines of speaker cabinets he has designed. Not only do they sound incredible, they are light weight!! Thanks Wayne!!!!!!"
Bassist Tim George has performed with some of the biggest names in smooth jazz and traditional jazz. Tim has played bass and in some cases served as Musical Director with such smooth jazz artists as Richard Elliott, Peter White, Mindi Abair, Jeff Golub, Marc Antoine, Rick Braun, Jeff Kashiwa, Steve Cole, Kim Waters, The Sax Pack, Euge Groove, Warren Hill, Jeff Lorber, Paul Taylor, Marion Meadows, Nick Colionne, Brian Simpson, Chuck Loeb, Jackiem Joyner, Marcus Anderson, Elan Trotman, Jessy J, Matt Marshak, Four80East, Will Donato, Shilts, and Blake Aaron. Other notable traditional jazz and blues artists Tim has played with are Mel Torme, Ray Charles, Louis Bellson, and Ed Shaughnessy.
Smooth Views extensive profile of Tim George by Bonnie Schendell
Smooth Views – profile of Tim George
---
Atlanta
Isaiah "Za" Williams
Arrested Development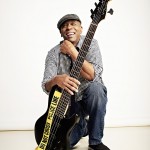 "Isaiah "Za" Williams is a jazz musician and bassist for the hip hop band Arrested Development. The group was founded in the early 1990s by lead emcee Speech and friend, DJ Headliner. Their debut album, 3 Years, 5 Months, & 2 Days In The Life Of…, was released in 1992 with the popular song "Mr. Wendal. They won two Grammy Awards, along with being named Band Of The Year by Rolling Stone Magazine. Soon after, they were approached by Spike Lee to compose the song "Revolution" for the film Malcolm X. In 1994, they released a second album, Zingalamaduni, and broke up due to creative differences, only to reunite in 2000. In 2010, the group released the album Strong, which included the hit single "The World Is Changing". In 2012, the group's most recent album, Standing At The Crossroads, was released."
The Bee Shine
What Inspires Isaiah 'Za' Williams? Check out this interview with Za' by TheBeeShine.com
What inspires Za Williams
Arrested Development
---
Carl Young
Michael Franti & Spearhead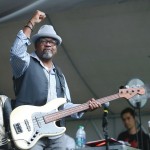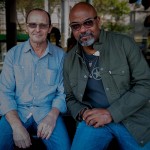 "I played with some incredible musicians including: Chanté Moore, Don Cherry, Cree Summers, De Barge, Dionne Farris, Jimmy Whitherspoon and many others.

I have been in Spearhead since November 1994, and it has been a consistently incredible experience."
"The cabinets are from an amp builder, Wayne Jones who lives in Melbourne Australia. He's a Genius of acoustics, and any serious bass player might wanna check out his site."
Carl Young profile – Michael Franti & Spearhead
---
Arlington Houston
"Wayne! I want to thank you again for the fine craftsmanship and audiophile technology. Your cabs are the best speakers I'll will ever own."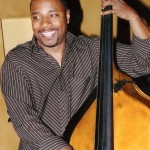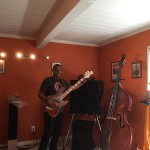 Arlington left Berkelee in 1987 and returned home to pursue freelancing with Bay Area musicians. In 1988, Arlington landed a gig with legendary sax man John Handy and performed extensively with him and his group Class. He recorded his first record with John Handy in 1989 entitled "Center Piece" on Milestone Records. He also freelanced with musicians Al Tanner, Jules Broussard, Calvin Keys, Faye Carol, David Hardeman, Jeff Narell, E.W. Wainwright, Bill Bell, and Terrell Prude. Meanwhile Arlington continued to play with many top 40 and R&B bands and sat in with Dave Valentin during several of his Bay Area engagements. In 1991, he played in several project bands including his own the Arlington Houston Quintet (traditional contemporary jazz), and Alphabet Soup (hip-hop funk band). In 1993 he recorded a CD with the group Pan Ramajay (steel drum band) entitled Pan Ramajay.   Read more ➤
Bassist, Composer, Arranger, Bandleader
---
Joe Jackson Band
Graham Maby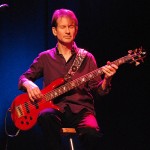 "Joe Jackson received the lion's share of credit for his early classic albums (and understandably so – he penned and sang all of the tracks), but bassist Graham Maby seemed to lead the charge musically, as his bass was almost used as a lead instrument on many of the tracks."
"Maby has played regularly and toured with Jackson throughout the '80s, '90s, and early 21st century. In addition to his regular work with Jackson, Maby has guested on recordings by a variety of other artists, including Natalie Merchant, Marshall Crenshaw, Shania Twain, Freedy Johnston, Dar Williams, and They Might Be Giants, among others." All Music   
Performance & Recording Credits